Fundraiser ended June 12th, 2020. We are aiming to have all gift cards purchased and delivered by mid-July 2020. Check our Facebook and LinkedIn pages for updates.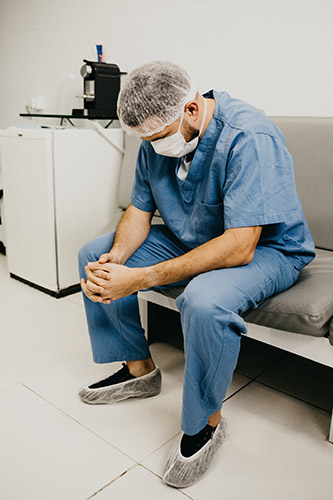 Help us thank healthcare heroes with gift cards to your favorite local restaurant.

We all know the sacrifices healthcare workers are making across Michigan at this time and we believe they're the first among us to deserve time out with family and friends once this is all over. So, we've started a fundraiser to put gift cards with thank-you notes in as many healthcare heroes hands as possible. Join us!

Step One: Fill out the form below. Here you can leave your name and city along with a personal message.

Step Two: Decide if you want to donate online via GoFundMe.com or if you'd like to mail gift cards in. Here you have the option to tell us which hospital/medical facility you'd like your gift to go to.
Option 1: Donate Online

Tell us how many $25.00 gift cards you plan to donate.
Tell us which, if you have a preference, restaurant you'd like your gift to be purchased from. (The restaurants on our drop-down have agreed to partner with us, but you can type any you'd like (a URL is helpful to narrow down).
Hit submit where you will be redirected to GoFundMe.com to donate.
Don't forget to share on social media!

Option 2: Mail in Gift Cards

We encourage you to still fill out the form so we have a thank-you note to send along with your donations and can send them to the hospital/medical facility of your preference.
Please mention this fundraiser to the business you purchase them from so they can contact us to partner if they'd like. Too, many will mail the cards directly to us.
Please be sure to write the value of each gift card on the card.
Please send individual $25 gift cards rather than larger amounts.
See our fundraiser in the news:


---
---
Kalamazoo X-Ray Sales and Data Guardian will not be profiting in any way off this fundraiser. 100% of your contributions will be used to purchase gift cards from local businesses to be sent to healthcare workers across the state. Any expenses in materials or staff hours will be covered by Kalamazoo X-Ray Sales and Data Guardian.

Not only are you sending words of encouragement and thanks to deserving healthcare heroes but you're helping local businesses too!

Please like and share to help spread the message.
---
---