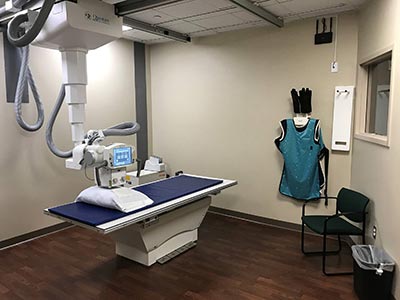 Our standard installation services, combined with 50 years of experience in the industry, are unmatched in our area. When you purchase from Kalamazoo X-Ray Sales, every installation includes:
Extensive Preparation: Multiple site visits to meet with techs, facilities staff, and contractors prior to installation and renovation to ensure the perfect room layout and renovation for your needs.
Design Consulting: Consulting on equipment placement and room layout based upon our experience with other clients.
Precise Specifications: Creating detailed, site specific drawings for contractors and facilities staff that specify exact room requirements for total renovations.
Construction Involvement: Attending construction meetings to ensure smooth operation between our installers and your contractors and facilities department, making sure that the room will be properly prepped for your equipment.
Time-Sensitive Installation: Installations usually last5 days or less (equipment and room configuration are variables that may extend this timeframe) complete with calibration and testing to ensure the equipment is ready-to-go.
Ongoing Support: One of our technicians will attend the first day of applications training to ensure that everything is working properly for your training session.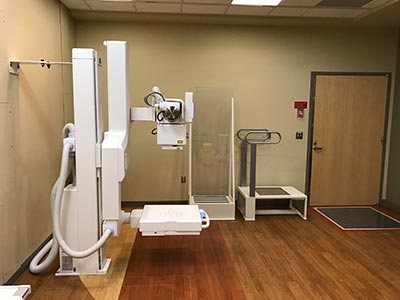 At Kalamazoo X-Ray Sales, we know we're dealing with advanced and critical equipment. We go into every installation knowing that this equipment will be used day-in and day-out to diagnose major health issues for your patients. Therefore, we take our installations personally, knowing that properly functioning equipment and a functional room can mean all the difference for you and those you serve.

To learn about our competitive pricing and current offers, please contact your Regional Account Manager.